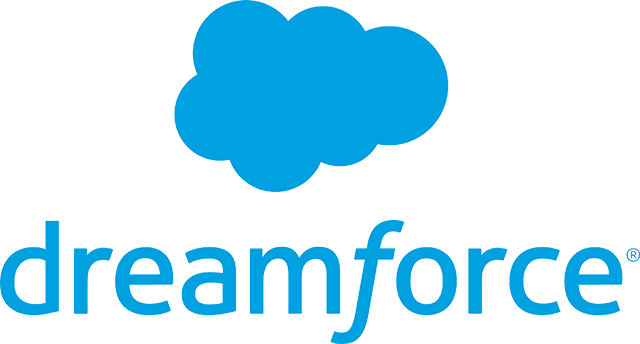 Dream force
2014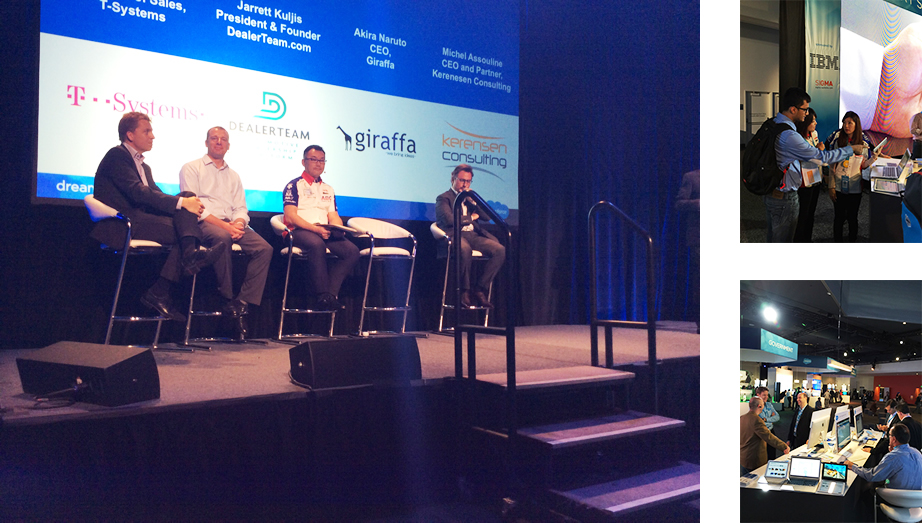 Dreamforce 2014 Report JP
Dreamforce 2014, the 12th annual conference organized by Dreamforce.com., took place from Oct 13 to 16 and giraffa factory was given the great honor of making its presentation as the first Japanese developer.

giraffa introduced "G1 Template", the mobile app with Salesforce, to a large audience at the Innovating Dealer Sales and Service session.

G1 Template is a powerful sales support tool.
So giraffa started the presentation by sharing a scenario where a car dealer salesperson is thinking over his wish list to address the challenges he faces.

His wish list loos like the following.
"I want to show our cars in much smarter way so that my customers will find them attractive and compelling.
For example, it would be great if I can design an Electronic Product Catalog with an easy-to-use template, having target customers in mind.
Then at the dealership, my customers will get a real feeling of driving our cars, by watching movies in the Electronic Product Catalog on a tablet.
Besides, my customers will be more impressed if I can instantly show the internal and external panoramic views and change color variations in the Catalog to meet the customer's needs.
And of course the ability to easily add pages of competitors information would be a plus and helps me to convince my customers of our competitive advantage with statistics and numbers.
What's more, it would help customer-driven negotiation if the Electronic Product Catalog allows me to easily create quotes and loan simulation, while adding and deleting accessories, send the quotes to the customers via email, and enter customer's information at the dealership all at once.
Then I go online and transfer all the customer data from the Electronic Product Catalog to Salesforce afterwards in one quick action.
That will save me so much time and I believe that might even bring much higher lead-to-close rate."
After sharing such a wish list, giraffa unveiled to the audience that G1 Template is the perfect solution to make the wish list come true.
Plus another point giraffa made was that G1 Template is built on Salesforce Customer Success Platform accessible anywhere, anytime.
That means, once an Electronic Product Catalog based on a corporate sales strategy is designed with G1 Template, It can be shared among all the salespeople across the company.

giraffa has received numbers of reactions and responses after the presentation.
Not just automotive industry experts, but those from other industries also showed their interest in G1 Template.
"G1 template is flexible enough to be customized for other products," giraffa told them, "though G1 Template has been at first introduced to Automotive dealerships."
Salesforce users can get the most out of the customer data from G1 Template by analyzing them with Reports and Dashboard in Salesforce.
Therefore the next challenge for G1 Template is to introduce additional add-on apps geared towards to marketing data acquisition so that the users can enjoy further the extensible nature of G1 Template (the challenge aligns with "Analytics Could" and it's platform "WAVE", the first cloud analytics platform from Salesforce, whose launch was announced at Dreamforce 2014. The launch has signaled that the cloud analytics will be the key to revolutionize future marketing strategies).